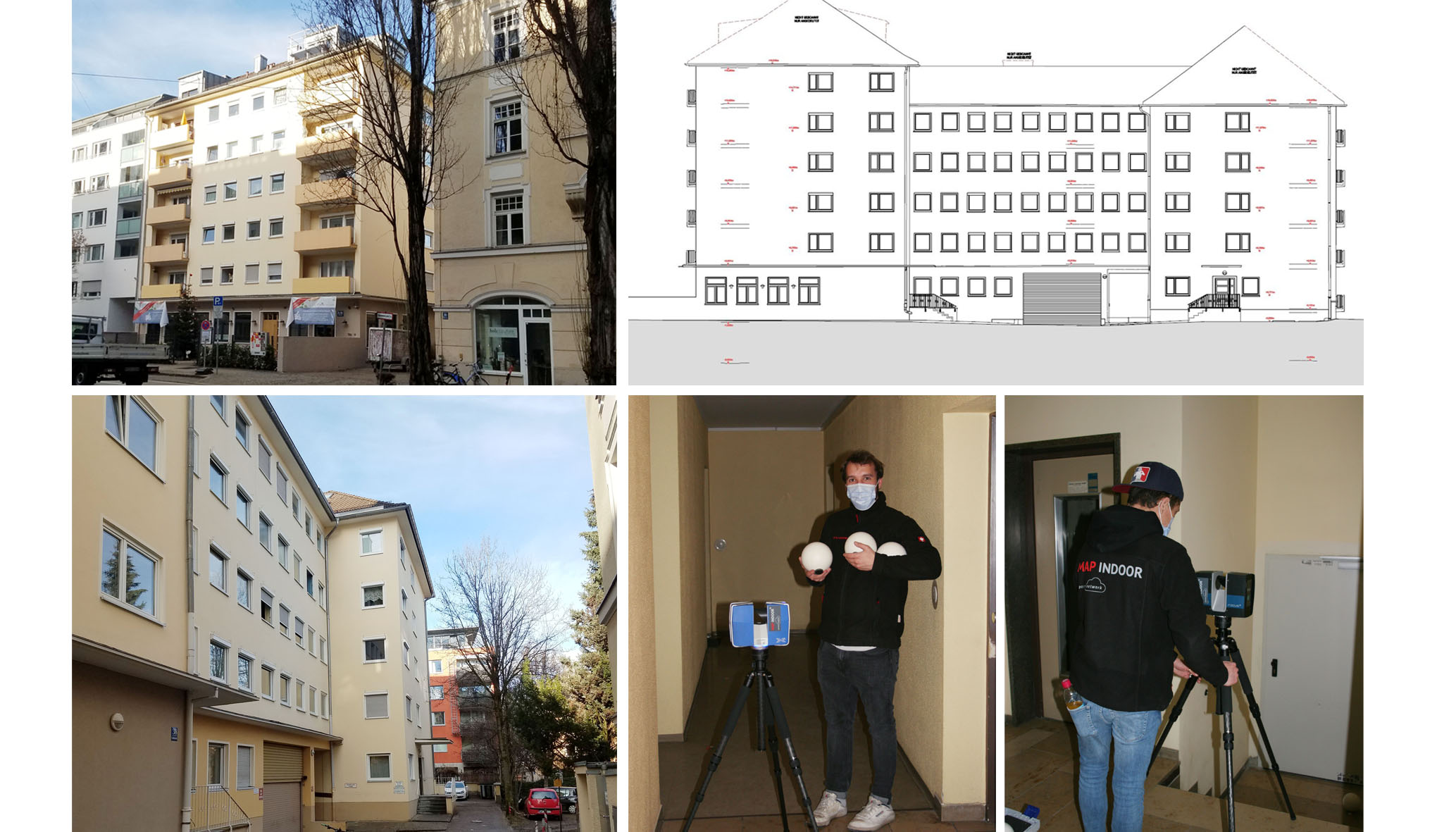 Digitization has also reached the housing construction. With our fast and efficient acquisition methodology, we support our customers in the digital transformation of their buildings.
42 apartments divided into two houses, including basement rooms, attic compartments, corridors and staircases were to be recorded true to deformation.
The original "old" plans are over 40 years old and therefore neither meaningful nor reliable as a basis for planning.
2d plans were created from the obtained data and further they are also used for area determination and calculation.
The residential complex in the south of Munich is now being renovated and refurbished step by step by Bayerische Hausbau.
We would like to take this opportunity to thank Bayerische Hausbau for the order and the excellent cooperation. Also, thank you to all tenants for your openness in clearing appointments and making your apartments available, which led to a smooth implementation.
https://vokal.de/
https://mapindoor.eu/
www.hausbau.de