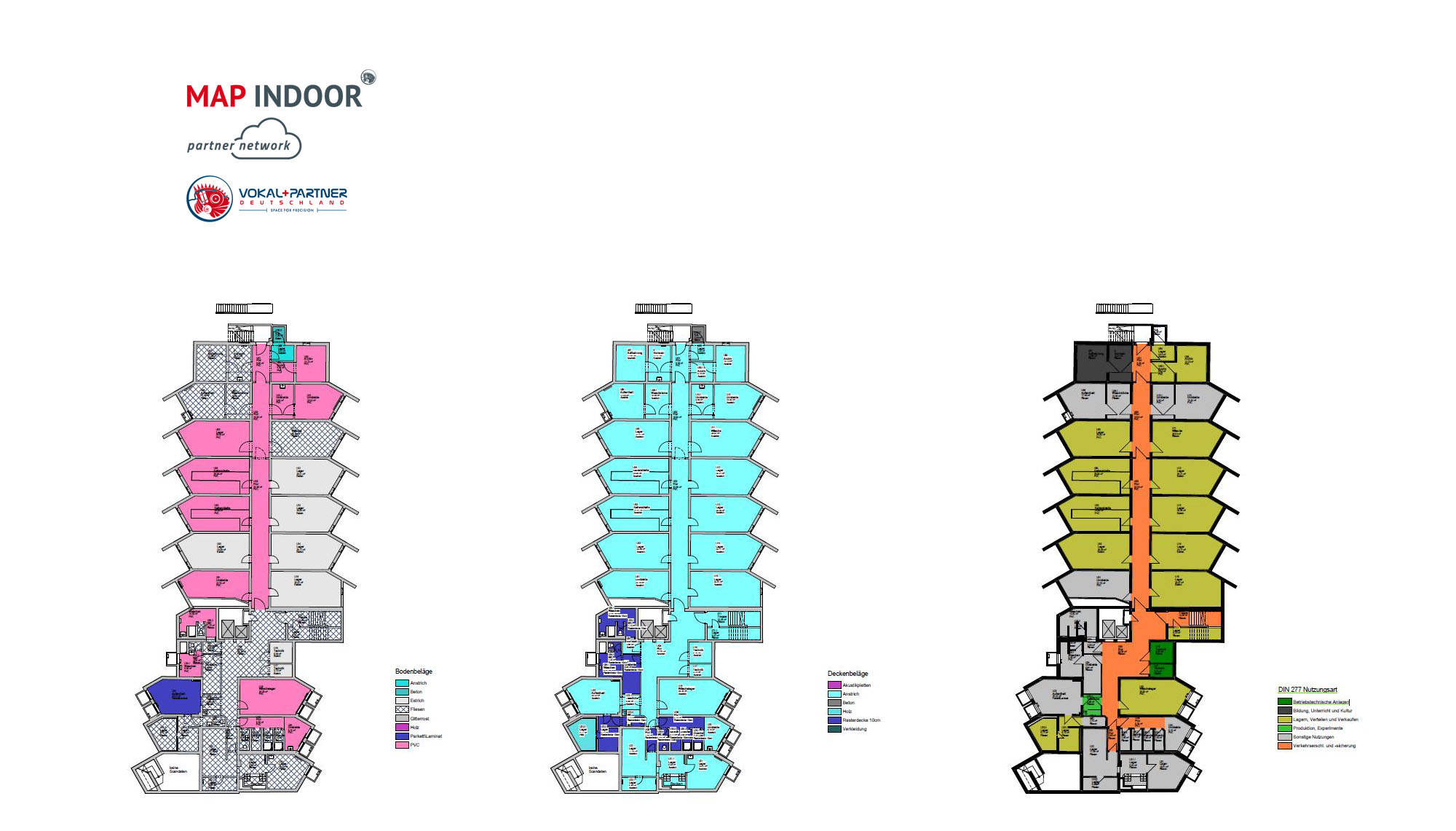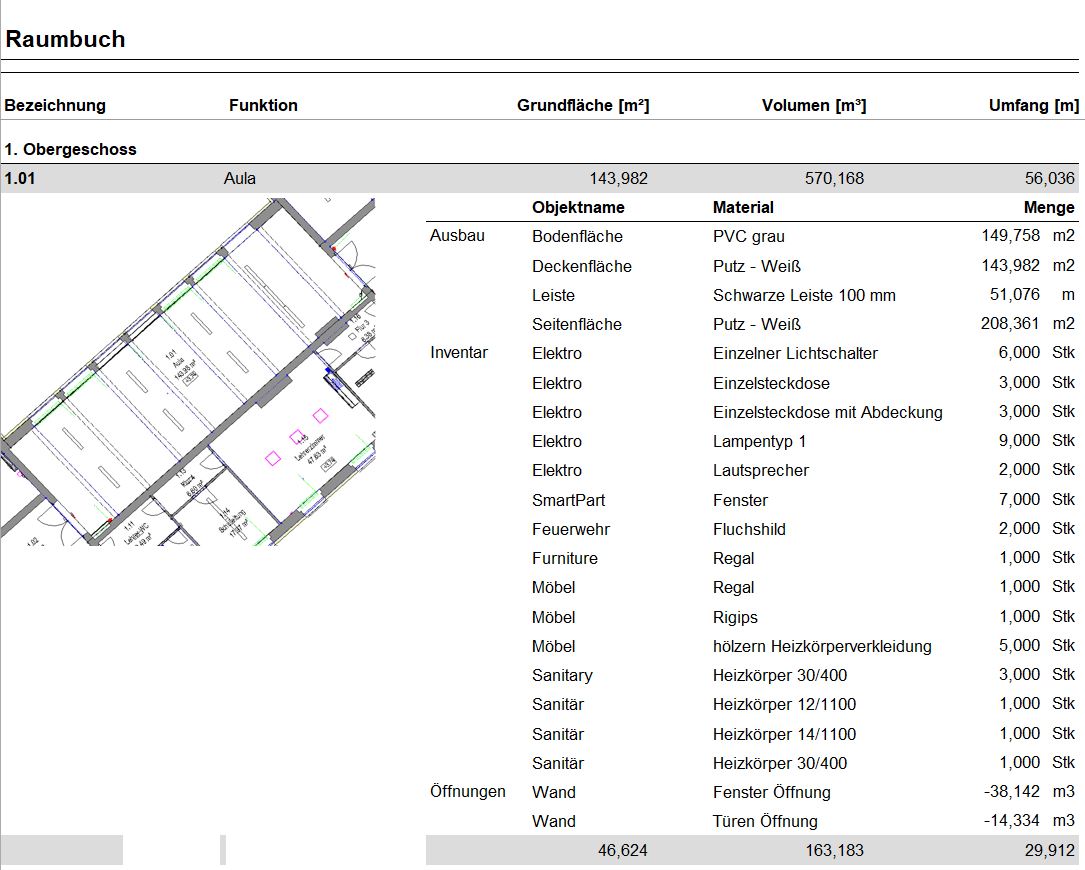 Generate added value by reusing digital 3D building data.
Use your acquired digital 3D building model data for further process optimization in building operations.
Flächenoptimierung und –bewirtschaftung nach DIN277
Cleaning schedules
Maintenance
Cost management
Workplace management
Inventory
Fire protection
Room allocations
Room books
Key Management
A 3D building model provides you with concentrated documentation of the object in the required data format for your further space management.
This data can be used, for example, to make statements about investments that will be necessary in the future and about the current workplace situation with its climatic, energy and personnel environment.
In this case, the structures and properties are created from component objects (walls, columns, ceilings, TGA/HLS fixtures) with properties (parameters).
To make the most of this advantage, a CAD/BIM optimized CAFM/database system can further support you in bidirectional connection.