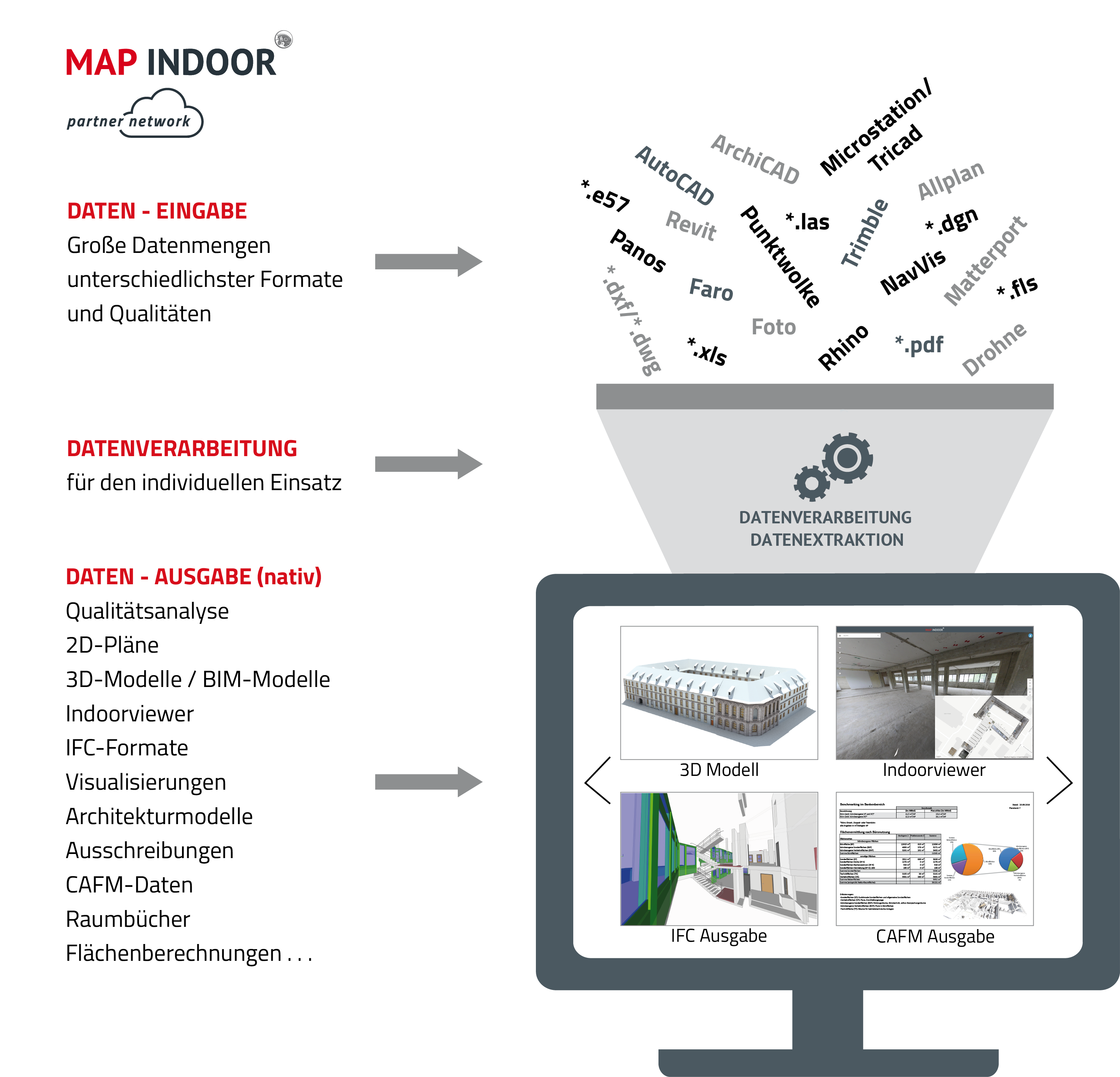 You as architects, technical and surveying engineers have a large amount of data, very old data or even supposedly unusable data. But what now?
MAP INDOOR supports you in the processing and continuation of your data sets. Be it data reduction (streamlining), interface connection or transfer into the desired data format. And beyond that, there are many more options.
Through years of experience in dealing with large amounts of data, generated by the most diverse hardware and software systems, we are able to achieve the best result for you.
Sie können uns gerne kontaktieren.
www.mapindoor.eu
www.vokal.de